Cost of limo hire in perth
Affordable limo hire Perth prices from a First Class limousine service company in Perth. HUMMER limo hire from $399, and engage in life. Last Minute Limo Hire in Perth at the best price.
Frequently asked questions.
When we receive limousine hire enquiries we received many questions from clients seeking information to help them plan their special event, some of the most common questions we are frequently asked are:
We are seeking cheap limo hire as we have a budget, what are your limo hire prices and do you have a stretch limousine hire price list? Mylimo Perth understand that our clients deserve the best value service and quality chauffeured stretch vehicle for the cheapest hire price possible. Therefore, we do have a limo price list available for the Chrysler, Hummer and Classic limousines.
What is the cost of limo hire in perth?
The limo hire rates above are for the local metropolitan service area for pickup, chauffeuring and arrival venues. We are located in Bayswater and are based only 9km from the CBD. However should your pickup location or drop off be located outside our local service area (within 25km) then additional travel time and service for the chauffeur and limo will apply.
Do the cost and prices to hire a stretch chauffeured vehicle in Perth change depending on the time of day or night, or depend on the day of the week or public holidays?
The rates and cost for the chauffeur and the limousine (regardless whether it is the Hummer, Chrysler, or Classic car), are the same rates 7 days per week, throughout the whole year. However, Mylimo Perth do not operate on Christmas day or Easter Sunday to enable our staff and employees to spend time with their families.
Packages of Multiple Hours of Hire
Discounted package prices are available for more than 4 hour of consecutive hire service. We can offer full day rates, at your constant service rates and standby rates. Our pricing structure if based on the local Perth metro area, within 25km of the Perth CBD. We are happy to accommodate any pickup and dropoff locations, however additional travel charges will apply. Or there is the option for you to commence your service at a public area or location e.g. park, beach within the 25km radius.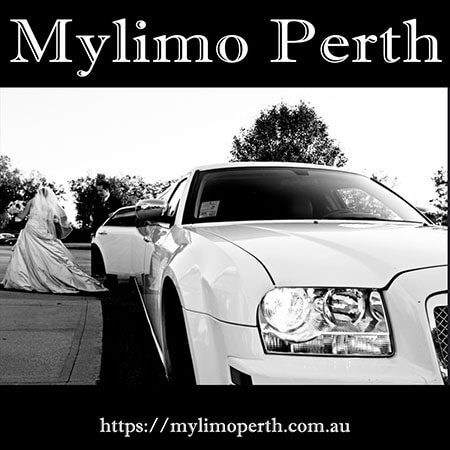 "We looked at a lot of wedding car limousines for our wedding day, and the clear favourite was the Silver Chrysler from MyLimo. They were extremely professional, the wedding car was beautiful and their service was amazing on the day."
Michael
Wedding Car Service
"We hired the stretch limousine for the Chinese new year celebrations and had the Perth City tour. It was so much fun!  George was excellent and took us to all the beautiful places in Perth. A great afternoon!"
Diana
Chinese New year in Perth
"This incredible limo company managed to save us after our limousine company cancelled on us 2 days before our event.  We are very grateful for the wonderful service, the beautiful limousine and the great time we had. I would highly recommend this limousine company to anyone."
Katarina
Birthday party limo night out